It is mid-year, and I am freaking out, so… 😅
Thank you to Bridget @ Bridget And Books and Nadwa @ Painfully Fictional for the tags! 💗
How can anyone pick one???? A Darker Shade of Magic, Gemina and Strange the Dreamer have definitely stood out the most to me so far this year though!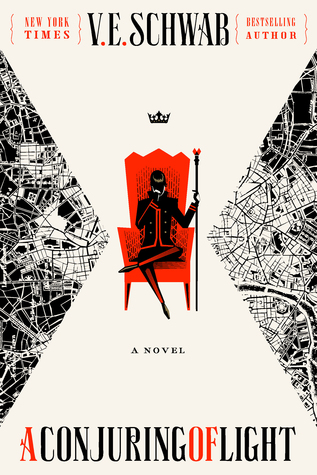 100000% A Conjuring of Light by V.E. Schwab! I don't think anything else will beat it this year either. The whole series is wonderful, and as sad as I am that it's over, it was such a beautiful end!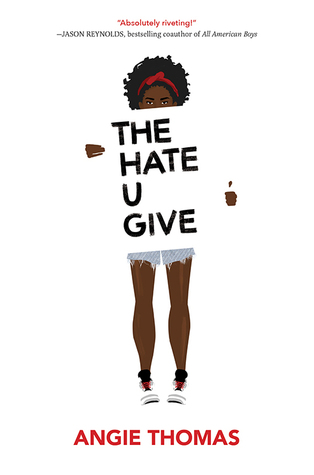 I've been told again and again how THUG is an absolute must-read for 2017, but I still haven't read it. I think I find the extremely high goodreads ratings and reviews quite intimidating, but I know I need to read it soon!
Let's just say Leigh Bardugo 😋 I'm excited for The Language of Thorns because I miss the Grisha universe, and I love fairytales so I'm sure I will love this! And I recently saw the Wonder Woman movie and loved it, so I'm glad one of my favourite authors is writing a book for her! It also helps that I've pre-ordered Wonder Woman: Warbringer, and the book looks stunning!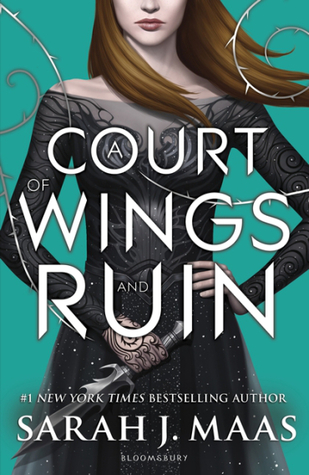 My answer was originally Wintersong by S. Jae-Jones when I drafted this post, but I have since read A Court of Wings and Ruin and there's no way that anything will disappoint me more than that book did! I don't have words to describe how much I disliked it, and it was such a disappointing end to the series.
Maybe not the right kind of surprise, but I'd heard so many good things about Simon vs. the Homo Sapiens Agenda that I assumed my high expectations would ruin it for me, but it didn't at all which was surprising 😂 I was also in the middle of a long fantasy phase, and this book really got me hooked onto YA Contemporary again, which I wasn't expecting to happen anytime soon!
I didn't even have to think about this one because it can only be Victoria Schwab! I've enjoyed the ADSOM trilogy so much, and I'm glad I have the rest of her books to look forward to still. I picked up Vicious and This Savage Song this week and can't wait to start them!
I can't choose just one but Lila, Kell, Alucard and Rhy from ADSOM are some of my favourites, as well as Lazlo from Strange the Dreamer and Lara Jean from To All the Boys I've Loved Before!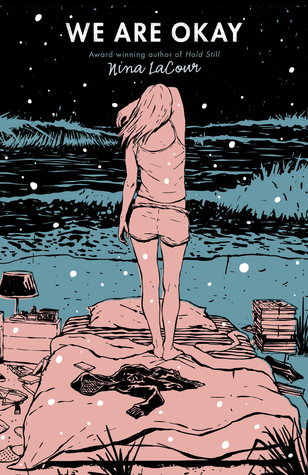 I literally never cry, but We Are Okay by Nina Lacour definitely hit me the hardest. Such a heartbreaking book that I wasn't expecting to affect me as much as it did.
I read the whole To All the Boys I've Loved Before trilogy for the first time this year, and I love how simple and painless it is to read! 💖 I loved the whole Song family and the MC (Lara Jean Song) made it a fun read!
I haven't actually read the comics yet, but I recently saw the Wonder Woman movie and thought it was incredible! One of my favourite films of the year so far. I could probably say the same for Guardians of the Galaxy 2, although again I have no idea how close to the comics it is.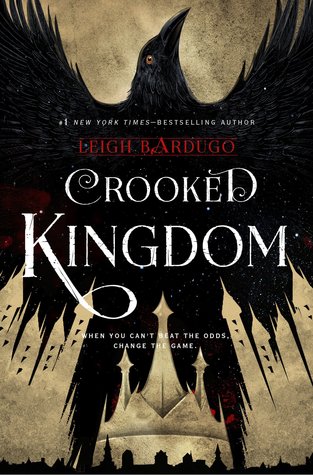 I think I'm most proud of my Crooked Kingdom review simply because I managed to write something other than "amazing, please go read it." 😂 I was so determined to write a review that I re-read the book, and I just know this will be one of my favourite series of all time.
STRANGE THE DREAMER. I almost bought the first edition that I saw in Selfridges which was stunning, but I decided to get a different copy from Waterstones because it would have stressed me out if the future books in the series didn't have the blue spray on the side, and I'm glad I did because the copy I got ended up being signed by Laini Taylor! It's my first signed book (apart from Best Friends by Jacqueline Wilson from when I was 8 lol) and the inside is just as beautiful as the outside 😍.
My reading tastes have been really erratic recently so I'm trying not to be too strict on what I want to cross of my TBR this year in case it sends me into a reading slump, but there a lot that I'm really hoping to get round to!
History is All You Left Me // The Female of the Species // Winter // This Savage Song // Daughter of Smoke and Bone // Nevernight // There's Someone Inside Your House
There's also THUG as well, but I already mentioned it! I definitely need to read my first Adam Silvera book before the end of the year, and the same goes for Mindy McGinnis.
I'm also keen to finish the Lunar Chronicles before I forget what's happened in the series so far, but Winter is such a huge book 😶 I also want to get up to date with some more Victoria Schwab and Laini Taylor books because they've both really stood out to me this year (If you couldn't already tell by the amount of times that their books have been mentioned on this post 😅). I'm also really looking forward to reading There's Someone Inside Your House over the Halloween season!
(Since I drafted this I was actually lucky enough to receive an ARC for TSIYH and have already finished it 😅 I thought it was really good, but I'll hopefully re-read it again for Halloween!)
---
I feel like most people have done this tag now so I wont tag anyone specifically, but if you haven't already done this, consider yourself tagged! 😁
---
What have been your book highlights of 2017 so far?