Author:  Jenny Han
Publication Date: 2014
To All the Boys I've Loved Before is the story of Lara Jean, who has never openly admitted her crushes, but instead wrote each boy a letter about how she felt, sealed it, and hid it in a box under her bed. But one day Lara Jean discovers that somehow her secret box of letters has been mailed, causing all her crushes from her past to confront her about the letters: her first kiss, the boy from summer camp, even her sister's ex-boyfriend, Josh. As she learns to deal with her past loves face to face, Lara Jean discovers that something good may come out of these letters after all.
This book is a guilty pleasure that I don't feel that guilty about, if that makes any sense? 😅 There are all the ingredients there to suggest I would hate this book – love triangles, seemingly stereotypical characters and a lot of drama – but there's just no way I could do anything but enjoy it!
I loved reading from Lara Jean's POV, and whilst she is a typical teenage girl in most ways, she was also quirky, funny and incredibly loyal to her family (Definitely a hufflepuff), and I found everything about her just so entertaining. I also completely relate to her being scared of driving – I was basically her whilst I was learning 😂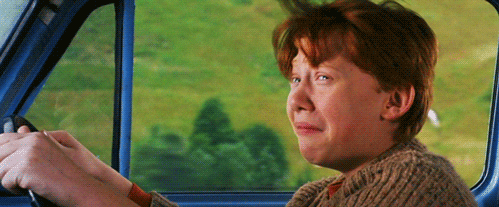 The family aspect is amazingly believable – Their Dad is adorable, Kitty is hilarious, and it was interesting to see how their family dynamic changed as Margot left for college, and Lara Jean inevitably had to deal with growing up quickly. I also thought the relationship between Margot and Lara Jean was really authentic, I have an older sister and I can relate to the difficulties of trying to maintain a close relationship when you're both growing up and changing, and it was really nice to see them resolve their differences.
As for the romance, Peter was fun and Josh was cute. I liked them both, and I liked that the love triangle was subtle enough to not bother me. A lot of books seem to just focus on romance when it's developing and ignore other aspects such as friends and family, but that's not the case in this, and it's wonderful! I loved the relationship between Peter and Lara and enjoyed how both relationships were explored humorously.
My only experience of Jenny Han's writing before now was from the Burn for Burn trilogy she co-wrote with Siobhan Vivian, but I loved the writing in this just as much if not more. I found it so easy to read and finished it in two sittings, although it probably would have been just one sitting if her mouthwatering descriptions of food didn't make me get a snack half way through! I'm really impressed, and I know that I will turn to the rest of her books the next time I'm looking for a fluffy YA contemporary to brighten my mood.
---
Have you read this already? Or is it on your TBR? 😄