Naturally, I am posting this late! I can't believe it's already April, this year is just flying past 😬 I had a really unpredictable reading taste in March and read things I didn't plan on reading, and ended up not posting any reviews for them because I didn't have enough to say. So yep, well done me for not organising again, I hopefully wont make that mistake again this month! 😂
I had no intention to read the Veronica Mars books, but I was nostalgic and binged the whole TV show (again) and then felt I had to read the books – but they were trashy and perfect to help me get over my post-VM-binge hangover 🙈
Burial Rites was kindly recommended to me by Fay on twitter, and I did really enjoy reading the story and would recommend it if you like historical fiction, but I found the pace just too slow for me to love it.
Gemina saved this reading month with all of its glory! I was so impressed with this sequel, the characters were great and I'm super excited for Obsidio (Although, less than excited to wait a year for it to be released)
Patsy Walker, A.K.A. Hellcat! – Issues #8-16
Jessica Jones – Issues #1-6
I'm devastated that Hellcat is ending, it's been such a fun series to read that I literally saved up those 8 issues so that I could read them all at once the next time I was stressed with uni work (Which happened to be this month lol). I also read the first 6 issues of Jessica Jones and whilst I'm not blown away by it, I'll probably still carry on.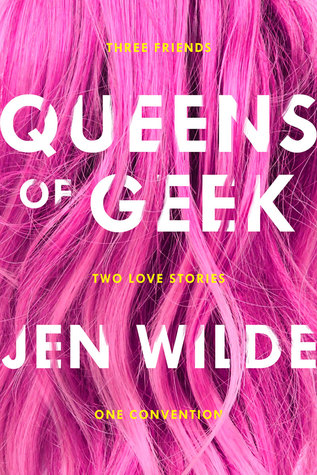 The Night Circus // Queens of Geek
I'm genuinely so proud that I only bought two books in March! I've been meaning to read the night circus for ages, and queens of geek just sounds brilliant, I'll hopefully get to them both sometime soon!
---
I hope you've all had a great reading month! 😁
– Amylee