February was a very good reading month for me, and my first month back to blogging! I managed to read 8 books and 1 graphic novel, and I enjoyed the majority of them.
I was pleasantly surprised with ACOTAR and ACOMAF! I'm definitely not a fan of the throne of glass series so didn't have high hopes, but ACOTAR was easy to read and ACOMAF was surprisingly better.
My new favourites this month were definitely Simon vs the Homo Sapiens Agenda and A Darker Shade of Magic, although Caraval was really good too. Milk and Honey was a refreshing read as it's the first poem book I've read in ages, and I also loved rereading Crooked Kingdom.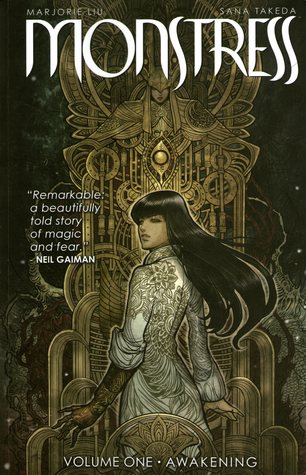 Monstress Volume One by Marjorie Liu and Sana Takeda – ✭✭✭
This one had really stunning art, but the story just wasn't my cup of tea unfortunately. The artwork and some of the characters (Kippa and Master Ren) were the reason I carried on reading, but I'm not sure if that's enough to make me want to pick up the next volume.
I also bought waay too many ebooks which I'm not even going to list because this post would be too long 😓
---
I'll be posting my March tbr soon, and I have quite a few reviews to catch up with this week as well! If you have any suggestions for my tbr, I'd love to hear them 💜
I hope you've all had a great reading month! 😁
– Amylee