Author:  Leigh Bardugo
Publication Date: 27th September 2016
Kaz Brekker and his crew have just pulled off a heist so daring even they didn't think they'd survive. But instead of divvying up a fat reward, they're right back to fighting for their lives. Double-crossed and left crippled by the kidnapping of a valuable team member, the crew is low on resources, allies, and hope. As powerful forces from around the world descend on Ketterdam to root out the secrets of the dangerous drug known as jurda parem, old rivals and new enemies emerge to challenge Kaz's cunning and test the team's fragile loyalties. A war will be waged on the city's dark and twisting streets―a battle for revenge and redemption that will decide the fate of magic in the Grisha world.
I felt I had to celebrate goodreads finally introducing the reread feature this month, so I chose to reread crooked kingdom! I wanted to go back to my favourite characters and the story because I'm shamelessly obsessed with the whole Grisha universe (and Leigh Bardugo's writing of course), and I can honestly say I enjoyed this even more the second time round!
No Mourners, no funerals.
One of my favourite differences between Crooked Kingdom and Six of Crows is that the story in CK is focused purely within Ketterdam – It's such a dynamic and interesting setting and really sets the mood of this book as dark and unpredictable!
However, the greatest thing about this duology is without a doubt the characters. I normally find books with numerous POVs quite daunting, even in the ASOIAF series by G.R.R.Martin which I'm a huge fan of, there's always a couple of character POVs I don't enjoy reading, and when their chapter comes up I'll find myself yawning and wanting to take a break or skim read. But with Crooked Kingdom (and SoC) I don't get that feeling at all. Each of the characters are too precious for this world, and together they are a crazy bunch of misfits who you will wish you were friends with.
As for the plot, I thought it was more action packed but just as complex as Six of Crows which is fantastic. There's so many twists and turns that I didn't see coming, and it was hard to tell what direction the story was going to go which made it a really fun read! I can't believe there's a book that contains three OTPs that I also ship. I'm normally quite cynical over romance in fantasy YA books but it's done so subtly and beautifully in Crooked Kingdom that I actually wanted more. I also enjoyed the little titbits that the people who have also read the Grisha trilogy would appreciate (Particularly one character!), and just overall this was a fantastic book that has really solidified the place that this series will always hold in my heart.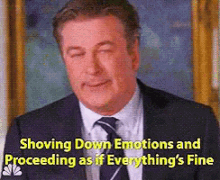 I'm sorry if this is a messy review, I tried writing one months ago but I felt too emotionally exhausted from this rollercoaster of a book to get my thoughts in line, and even now I'm struggling because truthfully the best word to describe this duology is perfect. I'm sure most of you have either read or heard about this series, but I honestly couldn't recommend it enough.
---