Thank you to Swetlana @ Reading Through The Nights for the tag! This seems like a good idea seeing as I've just come back to blogging!
Vital Stats
Name: Amylee
Nicknames: None really, but my sister calls me Amyloo 👌
Birthday: October 29 🎃
Star Sign: Scorpio 🦂
Occupation: Student 👩‍🎓
---
Appearance
Hair Color: Brown and blonde
Hair Length: Medium/long-ish
Eye Color: Blue
Best Feature: PASS
Braces: I've never had them
Piercings: Nose, rook, helix and my ears x2 (retired tragus because it never healed)
Tattoos: None because I can't commit to something so permanent 😶
Right or Left: Right
---
Firsts
Real Holiday: Disneyland Paris
Award: Idek, probably swimming
Sport: Kickboxing or netball
Concert: Meatloaf 😂
---
Favourites
TV Show(s): TOO MANY. Game of thrones, sense8, oitnb, parks and rec, rick and morty, the walking dead
Color: Burgundy
Song: Oh! You Pretty Things by David Bowie, or For No One by The Beatles 🎧
Restaurant: Zizzi do the best italian food!
Shop: Waterstones, paperchase or ASOS
Book: Harry Potter and the Philosopher's Stone (Shock!😉)
---
Currently
Feeling: Tired and cold
Single or Taken: In a relationship
Eating: Tomato and chilli cup soup
Thinking About: What posts I should schedule next
Watching: Nothing atm
Wearing: The clothes I wore to uni, except I changed into my pyjama bottoms 👍
---
Future
Want Children: Nope
Want To Be Married: I never wanted to, but perhaps one day
Careers In Mind: I'd love to be a book publicist, but anything marketing related and I'll be happy!
Where You Want To Live: London
---
Do You Believe In?
God: Personally, no
Miracles: No
Love At First Sight: Nope
Ghosts: Yes
Aliens: Hmmm, probably 👽
Soul Mates: Sort of
Heaven: Nope
Hell: Nope
Kissing On The First Date: I believe you should do whatever you want!
Yourself: Most of the time, no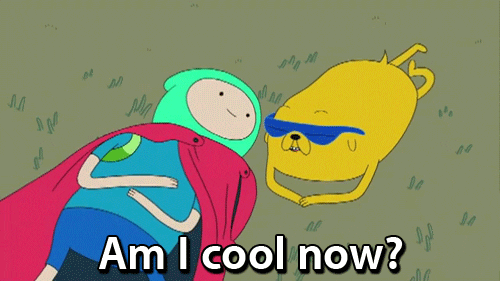 ---
I'll do the same as Swetlana and tag my newest followers, but if you've already done this/don't want to, that's okay! Also feel free to do this if you're not tagged but want to ❤️
– Megan @ Book Slayer Reads
– Angie @ The Bookish Feels
– Lucy @ Lucy Lit Blog
– Jordan @ Her Paper Adventure