Author: Marissa Mayer
Release Date: 3rd January 2012
Humans and androids crowd the raucous streets of New Beijing. A deadly plague ravages the population. From space, a ruthless lunar people watch, waiting to make their move. No one knows that Earth's fate hinges on one girl.
Cinder, a gifted mechanic, is a cyborg. She's a second-class citizen with a mysterious past, reviled by her stepmother and blamed for her stepsister's illness. But when her life becomes intertwined with the handsome Prince Kai's, she suddenly finds herself at the center of an intergalactic struggle, and a forbidden attraction. Caught between duty and freedom, loyalty and betrayal, she must uncover secrets about her past in order to protect her world's future.
I thought I could resist, but I got sucked into the hype… I guess there's only so long you can resist a series with book covers this pretty!
The lovely cover, the raving reviews and the impressive GR rating made me believe this would become an instant favourite, but I'm disappointed to say this was a bit of a let-down for me.
You'd assume the first book in any series would divulge you with lots of mesmerising details about this new world so that you're hooked for the next book -a dystopian Beijing, roaming with robots and cyborgs, with busy markets and a grand palace sounds pretty interesting, right? But there was almost no world building at all. The lack of description was really disappointing, and I wonder if that will be an issue for the rest of the series.
My main issue with 'Cinder' though, is that all of the characters felt wooden. They all talk identically and possessed no interesting personality traits or quirks to make me invested in them. Cinder and Kai were dull, and the villain, Queen Levana, was so melodramatic I couldn't help but cringe whenever she appeared. It was hard to take her seriously as a real villain because she didn't actually do much except hide her face, shout empty threats and make dramatic exits. Then there was Dr.Erland who was very OK, and Iko who I forgot about until writing this. No where near enough characterisation!
Despite its flaws, I read this really quickly and still liked it. It's paced really well, the parallels to the original fairytale were really great (i.e. Turning up to the ball looking like a hot mess and leaving her mechanical leg instead of a glass slipper) and I'm intrigued for Scarlet when a new fairytale and new characters are introduced. I feel like this is definitely aimed at the lower end of the YA group because on reflection, the problems I had with this book probably wouldn't have phased me at all when I was 14/15.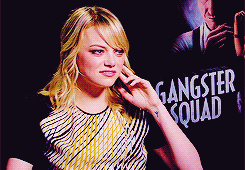 At the end of the day, I haven't read the whole series yet and a lot of people adore The Lunar Chronicles, so if you haven't read Cinder yet and are intrigued by the premise, I'd still recommend you give it a go!
---